5 ideas for the most amazing bachelorette party in Barcelona
Are you planning a bachelorette party in Barcelona? Great idea! Barcelona has everything you need for an unforgettable bachelorette party. It doesn't matter if you are planning a bachelorette day or a whole weekend away, a bachelorette party in Barcelona is always a good idea!
There are so many great activities, nice bars and great restaurants in the city. The amount of choices makes it hard to decide what to do. But not anymore! These ideas will help you to organize an awesome bachelorette party in Barcelona!
Get ready for a bachelorette party in Barcelona you will never forget!
After a night out it's time for some good food to get the day started. Breakfast starts too early so brunch is the perfect option. A Brunch at Billy Brunch is the best way to get started during your bachelorette party in Barcelona. From a healthy Açai bowl to Eggs Benedicts. From several detox juices to home-made sangria. At Billy Brunch they have it all!
This lovely brunch restaurant in the heart of the Eixample neighbourhood gets its products from local farmers. They love to share their passion for quality with you. Try it out yourself! Billy Brunch is open 365 days a year from 9:30 till 17:30.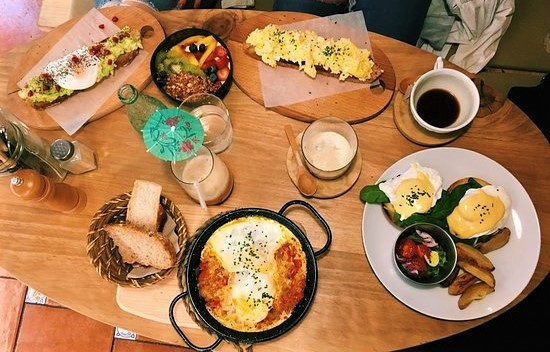 After a nice brunch, it's time for some action! Excitement, fun and exploring the old city centre of Barcelona, all combined in one activity: A Treasure Hunt. A Treasure Hunt with Xventura is the perfect activity for your bachelorette party in Barcelona. Put away your phones and discover Barcelona's hidden gems during this offline adventure.
Can you find your way through the city by using a compass and an old-school map? You are going to look for hidden clues and decode secret codes in order to find a secret object, hidden somewhere in the city. Are you ready to unravel the mystery of Picasso's missing painting or Columbus's hidden logbook? The treasure hunt ends in a bar, where you can enjoy an ice-cold drink (or two;)). It's also possible to combine the treasure hunt with a stylish picnic in the park or a fun bike tour through the city.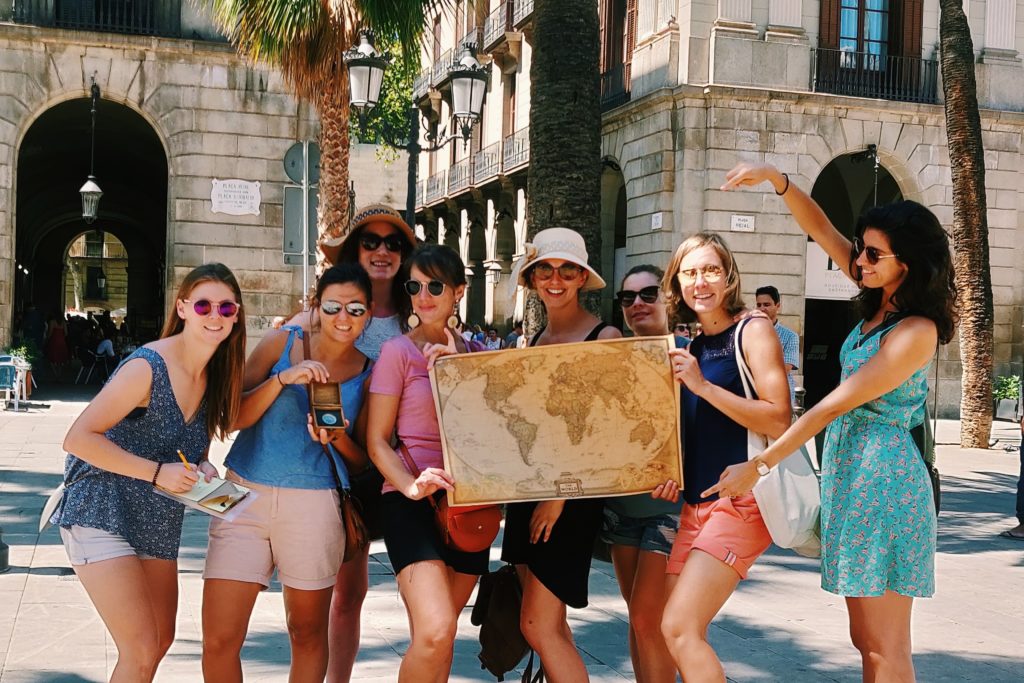 After all this action it's time for some relax time again. You can combine a treasure hunt with a stylish picnic of Straws 'n Berries. Put on your prettiest smile because this is going to be a very instagrammable moment! The picnics of Straws 'n Berries are beautifully decorated with a colourful picnic set up, balloons and fluffy pillows to sit on.
You can choose to have your picnic at the beach or at the parc and if the weather isn't perfect, Straws 'n Berries has an amazing indoor location. The picnics include delicious grazing platters with a selection of cheeses, seasonal fruits, Spanish delicacies, and more. (Alcohol) drinks of your choice are included, and if you want, you can add some special things like a cake or sangria.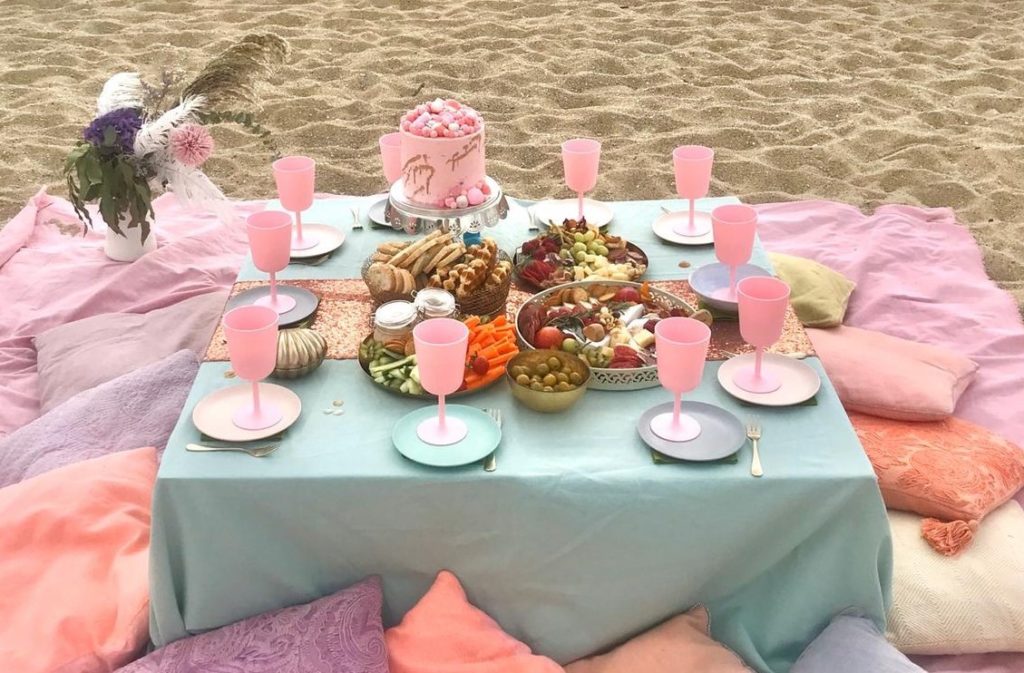 Let's be honest. The best thing about a wedding is the cake! So why not make the cake, the best thing about the bachelorette party too? During a Cake Workshop of Casa de Pastel you and your besties are going to frost your own cakes.
Learn how to make the best ganache drip you've ever tasted, and drip your cake with it. You will get tips & tricks from pastry chef Lauren on how to decorate your cake in the coolest way. And the best of all? Afterwards, you can bring your cakes home!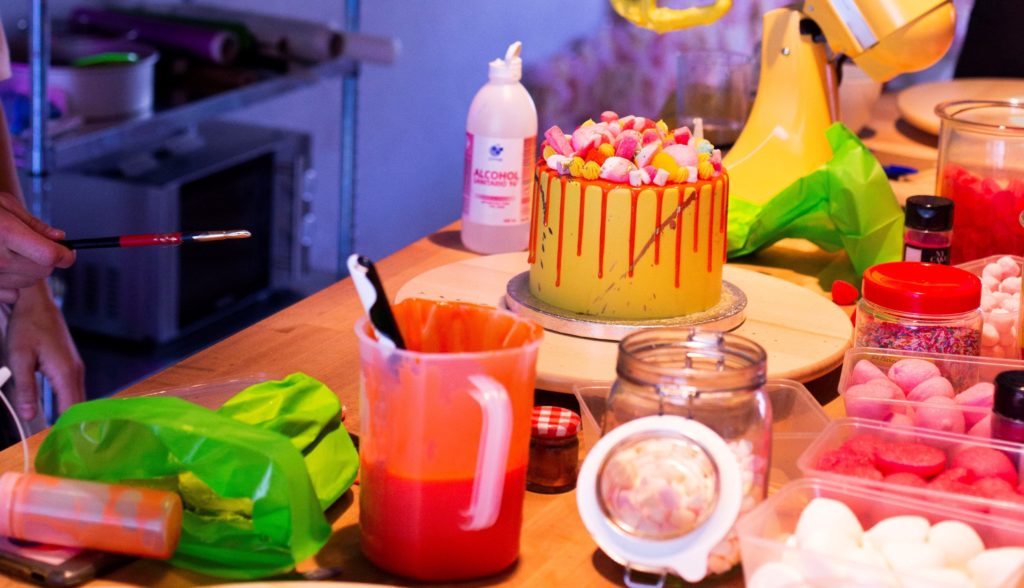 To make your bachelorette party in Barcelona even more special, we have some amazing package deals for you. Combine our treasure hunt with an stylish picnic in the park organised by Straws'n Berries. Or have a full day of fun with our Treasure Hunt & Bike tour! The perfect way to see a lot of Barcelona in a short amount of time. For the groups with a real sweet tooth, you can dive into the sweet world of cakes and delicious candies with Lauren of Casa de Pastel. An experience you will never forget!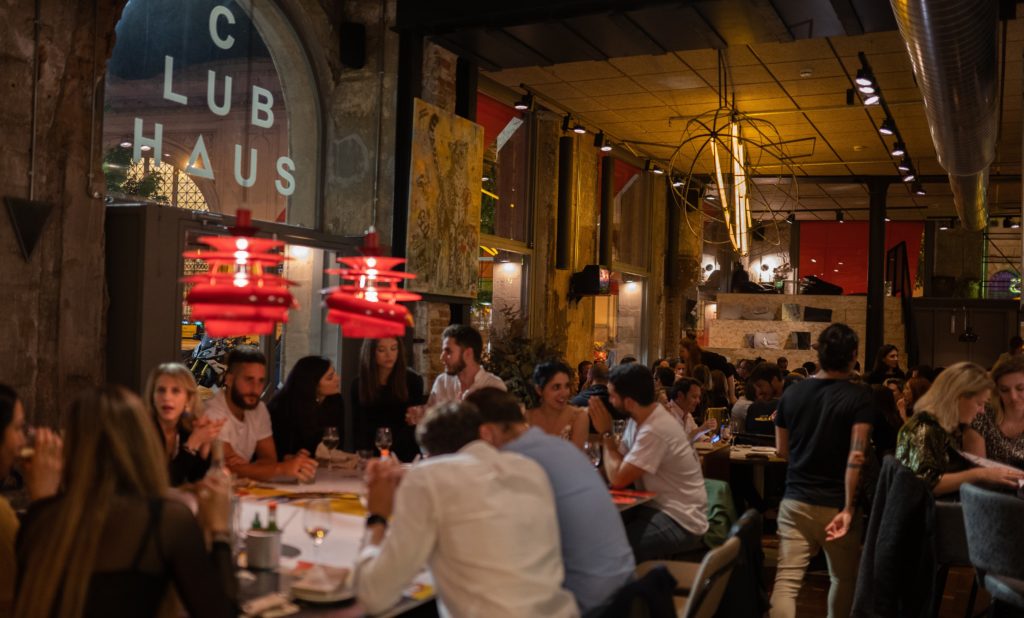 Clubhaus is Barcelona's newest hotspot! This multi-concept place is 700 m2 large and has two restaurants and three bars. Besides that, there is a game area, a private karaoke room and a 'members-only' room. Clubhaus is an all-day hangout where food, art & play are combined.
From 20.00 till 3.00 can play mini-golf in the bathrooms of the Jungle Room, and eat typical bar food like burgers and nachos. The Show Room is open all day and offers breakfast and an original fusion of Asian and Mexican street food for lunch and dinner. Come and check it out yourself!
With these 5 ideas you will be sure to organize an unforgettable bachelorette party in Barcelona!
See you soon!