Where to stay in Barcelona?
You've decided to go to Barcelona, the city of sunshine, tapas and of course Gaudí. Then the first question will be: Where to stay?
In the tourist capital of Spain there are plenty of great places to stay but this doesn't make it easier for you to maka a choice. We asked our local team of Xventura Barcelona for the hotels, hostels and apartments they recommend to their friends and family when they come to visit. Out of these local recommendations we made a shortlist for you. A list with our 4 favourite places to stay in Barcelona.
Our 4 favourite places to stay in Barcelona
Tom, Dorien, Anna and Beni are Barcelona locals and know the city inside out. In this post they share their favourite places to stay in Barcelona with you.
JAM Hostel Barcelona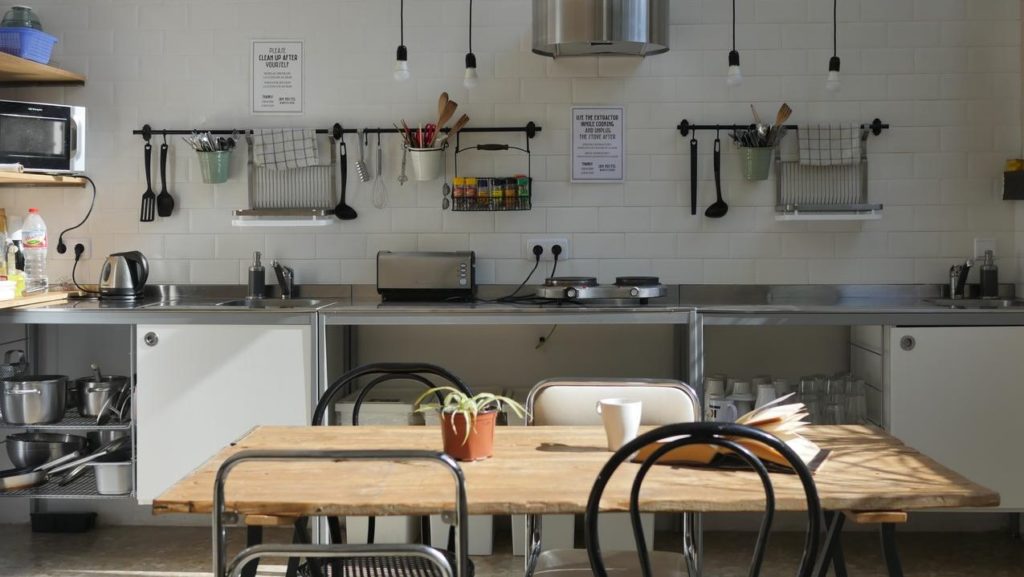 The neighborhood Grácia is home to our guide Tom: "For me there is no better neighborhood to live than Grácia. I love the local shops and sunny squares in this former village. I always recommend my friends and family to stay in mi barrio (my neighborhood)." In Grácia you find several hotels and hostels but Tom's favourite is JAM Hostel Barcelona, an eco-friendly hostel in the middle of Grácia.
JAM hostel Barcelona contributes to the promotion of responsible tourism in the city of Barcelona. They do this by, among others, using resource saving measures (water and energy), acoustic and thermal isolation and use of renewal energy.
The eco Jam Hostel Barcelona has mixed dorms for four up to nine people, a women's dorm and one double private bedroom. "This hostel is great when you are traveling on a budget but are not looking for a party hostel. A big plus is the terrace where you can enjoy a relaxing yoga class" Tom says.
EnjoyApartments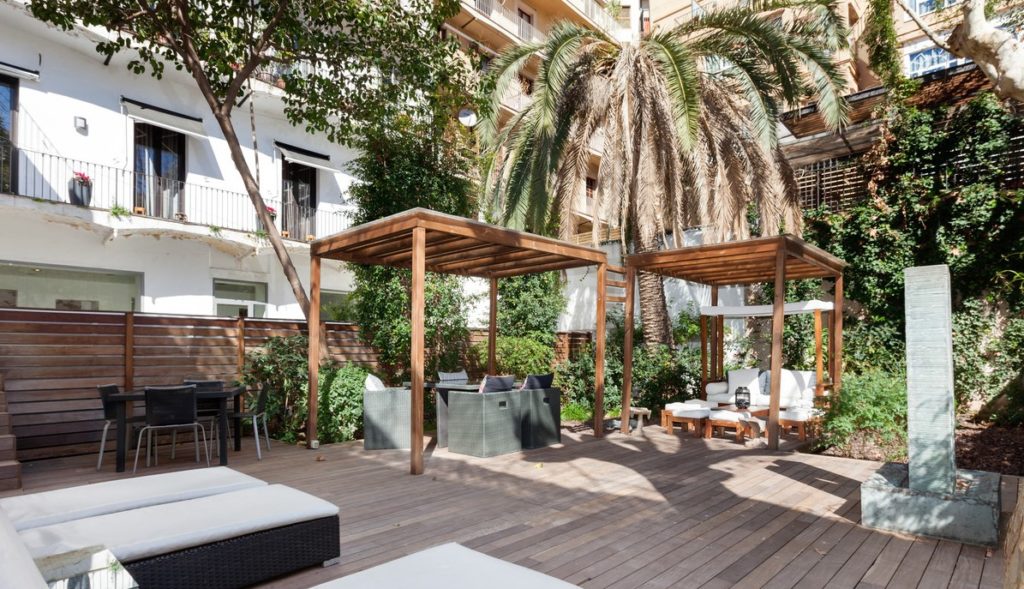 Our manager Dorien lives in Barcelona since 2017. "To celebrate our twenty years of friendship my friendsgroup from the Netherlands came to Barcelona. We wanted something special, so looked for a spacious apartment with a terrace. We stayed at the Batllo Luxury I Apartment of Enjoy Apartments and loved everything about it!" says Dorien. "The location was amazing, just around the corner of Passeig the Gracia. And every morning we enjoyed a lovely breakfast in the sun on our own terrace. Just perfect!"
At EnjoyApartments guests are central. Before, during and after the stay. The goal is that guests don't have to worry about anything but enjoying their stay. EnjoyApartments offers extra 24/7 services and will make sure to do a personal check you in when you arrive. "I really liked the personal destination guide that I received after booking the apartment. In the destination guide I could find the coolest hotspots and favourite things to do of the EnjoyApartments team. This guide is super helpful when you don't know Barcelona yet and gave even me, a local, some great inspiration."
EnjoyApartments offers short-stay, monthly– and long-term 'affordable luxury' apartments. The apartments can be found at the best locations in Barcelona. They always have a great amount of natural light, good quality furniture and a fully equipped kitchen. This is ideal when you are visiting Barcelona for business, with your family or with friends. Enjoy Apartments offers different types of apartments. So, whether you come with your family of four or group of fourteen friends, there is a suitable apartment for everyone!
Hostal Girona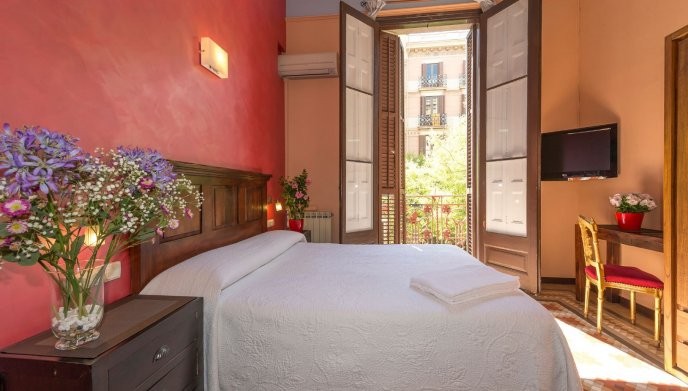 Anna, CEO of Xventura Barcelona, travels back and forward between her home city Rotterdam (the Netherlands) and Barcelona at least once a month. "I like to stay in a hotel or hostel that is located nearby the Xventura office in El Born. Hostal Girona is only a ten minutes' walk from Passeig del Born and exceeded my expectations." Hostal Girona occupies the entire first floor of an impressive 19th-century modernist building in the Eixample district.
"It's a family run business where you will feel immediately at home. You can notice in everything that costumers' satisfaction is their top priority. I love this because that is also our top priority at Xventura."
Hostal Girona has several single, double and triple rooms. Some of them are completed with an ensuite bathroom, others have a shared bathroom. All the rooms are beautifully decorated with antiques yet comfortable wooden furniture.
Room Mate Hotel Anna

Besides working as a professional gamemaster for Xventura, Beni also works as team manager for Room Mate Hotel Anna, a 4-star design boutique hotel in the center of Barcelona. "I may be a little prejudiced, but I really don't think there's a better place to stay than in this hotel. Everything is great: The location, the architecture, the rooms and of course, the staff!" Says Beni.
Room Mate Hotels has five different locations in Barcelona. All the hotels are located in the Eixample district. You can find Beni's favorite, Room Mate Anna, around the corner of Gaudi's masterpiece Casa Batlló.
Room Mate Anna is a design hotel decorated by the antique expert and interior designer Lorenzo Castillo. The hotel is a tribute to the sea, the sun and the Mediterranean so puts you in a holiday mood from the second you enter. The hotel has comfortable and luxurious rooms, from standard rooms to a junior suite. An extra plus of the hotel is its terrace, where you can sunbathe and take a refreshing jump in the pool after a day of hard work or discovering the city.
What to do in Barcelona?
Explore the city during an amazing Treasure Hunt! 
Now you know where to stay in Barcelona, it's time to book some cool activities to do. If you want to go off the beaten path, our amazing Treasure Hunts are just the thing for you! A fun way of exploring the city with your family or friends, or as a cool teambuilding experience.
In your private group, with a personal guide, you are going to find your way through the old city of Barcelona. On the way you're looking for hidden clues, decoding secret messages and solving cryptic enigmas. Our games are unique because they are played 100% offline. Are you ready to turn off your phone and go on an adventure with us?