Treasure hunt Barcelona
A New Way To Discover Barcelona

Looking for a unique and exciting Treasure hunt in Barcelona? We have just the game for you! Xventura Treasure hunts is born out of a passion for the outdoors, adventure and new experiences. We want people to disconnect and experience the beautiful city around them. This is why we have developed unique and challenging treasure hunts that will trigger your curiosity and are 100% offline. Teamwork and fun are paramount to a successful finish. Disconnect and experience!

Discover Barcelona with our treasure hunt in Barcelona
We started in 2016 in Barcelona and have had amazing groups enjoying our Treasure Hunts in the last couple years. Our unique outdoor treasure hunt concept lets people explore and discover Barcelona in a new way. Barcelona is a perfect city to explore and discover, you will find beautiful sights and hidden gems around every corner.
With high-quality materials and amazing game masters, we like to take people on an adventure. Our treasure hunts are designed to challenge you and to trigger your curiosity. The puzzles are inspired by escape rooms and are custom made for the different locations in the game. We don't use a phone or tablet but wooden puzzles, an old school map to find our way and a compass to guide us. And if you get lost, you have an amazing and enthusiastic game master to help you out!

Barcelona is the perfect backdrop for a treasure hunt
The streets of Barcelona are the best labyrinth for an exciting treasure hunt! Wander around, find the information hidden in the old neighborhoods like the Born and the Gothic quarter. We have 6 different storylines, or as we say; hunts, in Barcelona. Each hunt ('The Explorer', 'The Architect' or 'The Bankrobber') has its own route, quests, and high-quality materials. All the material is designed for the locations in the game and is in the style of the story. Together with your private guide, you will discover more about the city's history and the story you have chosen. It is an amazing way to visit Barcelona in a new and exciting way and you can play with groups starting with 4 people up to 200.
We want people to have a unique experience and that's why our treasure hunts are always played with your private group of colleagues, friends or family. We work with professional guides that will explain to you the interesting ins-and-outs of the city, linked to the story you have chosen. Besides that, our guides are real game masters who will guide you through the game.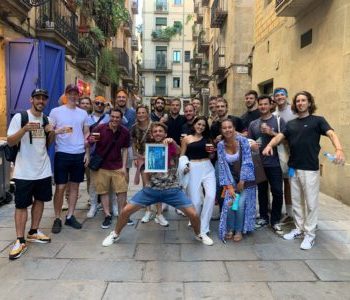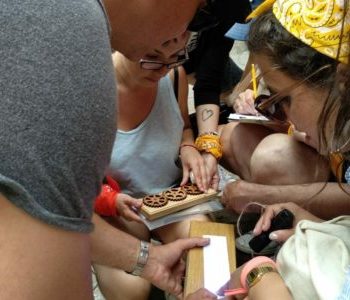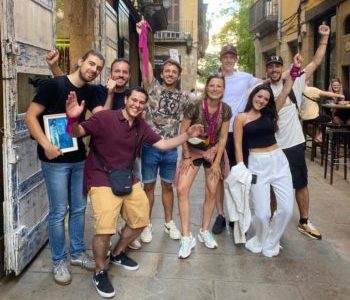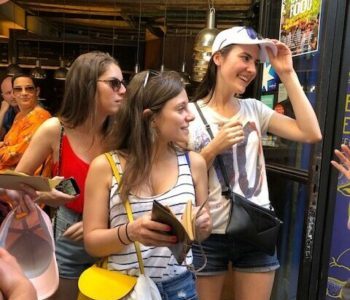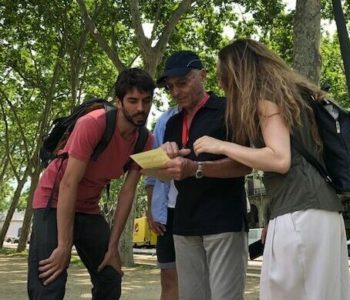 Teambuilding Barcelona
Now that you know our treasure hunt is amazing! You might want to know with whom you can play this game? Well, it is very suited as an outdoor teambuilding activity for your colleagues, friends, family or sports team! It is the perfect group activity! You can stay together as one group or divide the group into smaller teams and race each other to find the secret location. Challenge your teammates and book your treasure hunt now!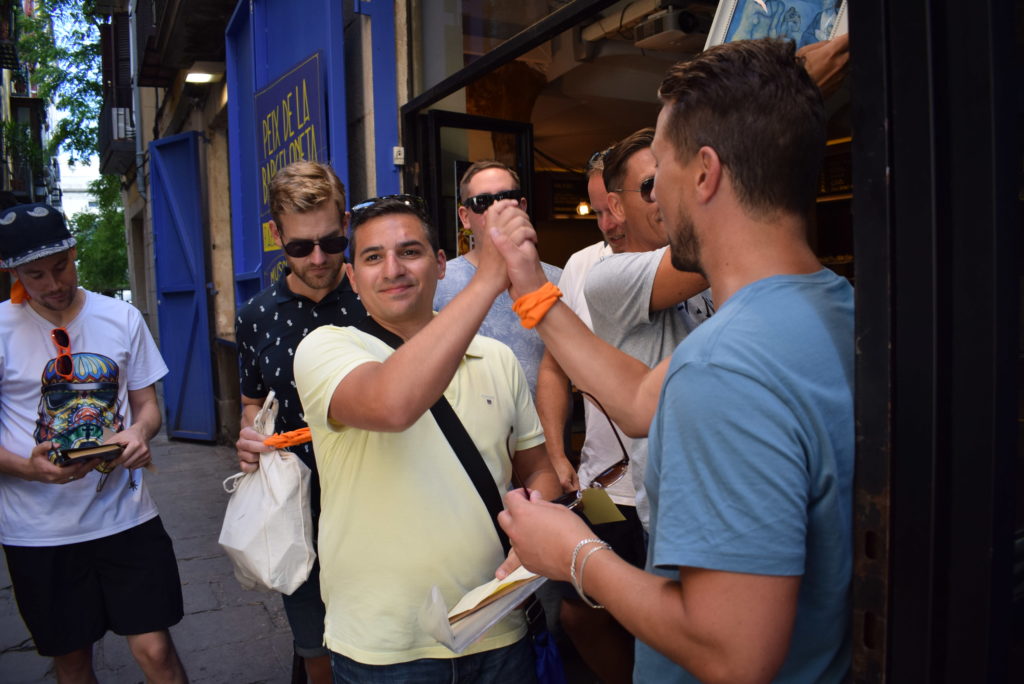 Company teambuilding with Xventura
Are you looking to organize your companies teambuilding day? We have incorporated different elements so everybody in your team can join and will enjoy it. During the activity, your team will complete mathematical challenges, find secret codes, open locks, decode a message and use their creativity to solve the cryptic riddles. The activity will bring the group together as teamwork is required to complete the challenges. It is a unique and unforgettable experience where you will talk about long time to come!
Challenge your family and friends, organize a treasure hunt in Barcelona
Challenge your family and friends with this unique treasure hunt in Barcelona. Have you ever done an escape room together with your siblings? Or parents? Or friends? If you like puzzles and games, this is the perfect activity for you! High-quality puzzles, original riddles and amazing guides.
Book now!