Summer in Barcelona
Time to enjoy the summer!
| | | |
| --- | --- | --- |
| | This means that there are tons of fun outdoor activities, festivals and things to do in Barcelona. | |
We can imagine that it´s hard to pick the things you want to do when you have a day off or are visiting this lovely city. In this article we will give you some ideas to make this an unforgettable summer in Barcelona!
Drinking a beer on Plaza del Sol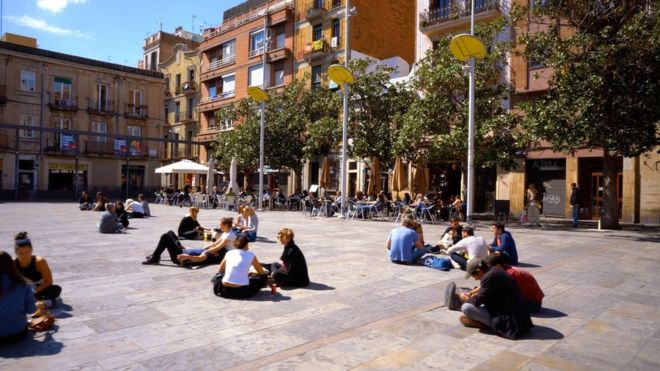 The neighborhood Vila de Gracia used to be an independent village until it got annexed by Barcelona in 1887. In this neighborhood full of beautiful squares, arty shops and two floor houses you still feel like you are in a small town instead of a metropole. Go for a stroll in the late afternoon when the streets are packed with local families who are doing the same. Give your feet some rest and take a break at Plaza del Sol, the square of the Sun. This Square in the middle of Gracia is famous for (mostly young) people sitting there while drinking a beer bought in one of the supermarkets around the squares. Who needs a table and a chair if you can just sit on the floor like the locals do?
Look at the sunset at Caseta de Migdia

If you are looking for a chill night surrounded by locals, La Caseta de Migdia is the hidden treasure you are looking for. This cute outdoor bar is hidden in the forest on the top of the Montjuic Mountain, from where you have beautiful views over the sea and the mountain. In summer La Caseta opens from Wednesday till Sunday and offers life music while you can enjoy there (simple) menu, a cold drink and a magical sunset. For the exact opening hours, take a look on their website.
Treasure Hunt with Xventura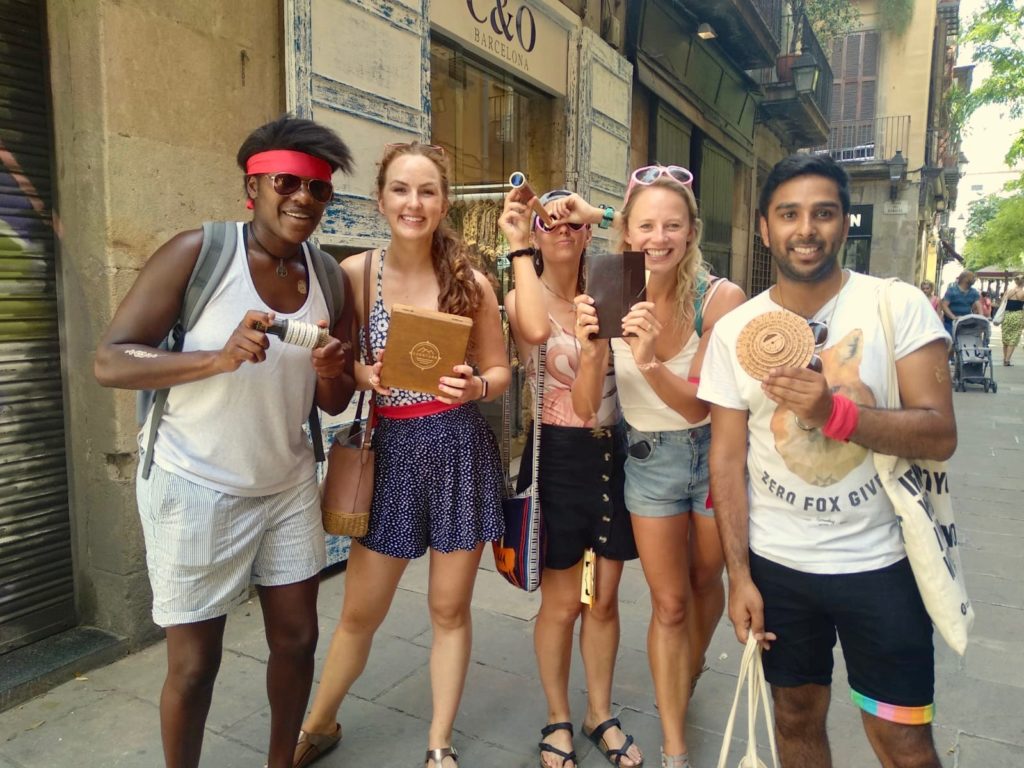 In summer the mornings or late afternoons are the perfect moment to discover the old city center. The medieval streets of Ciutat Vella (Old Town) are covered in shade what keeps them nice and cool. You can walk around on your own but why not try something different? Discover Barcelona in a new way by going on a Treasure Hunt. Xventura´s private guide tells you the most interesting and fun facts about the places you are. After that you are going to solve challenges and puzzles like an enigma machine and a Cryptex. Use your teams brainpower to find the secret location. But be careful and don´t get lost; because you will get nothing more than a compass and a map to find your way through Barcelona´s oldest and most narrow streets.
Festa mayor de Gracia

During the year every barri (Catalan for neighborhood) in Barcelona celebrates its Festa Mayor, literally translated as Big Party. Starting on the 15thof August the city's biggest and most popular neighborhood party takes place: Festa Mayor de Gracia. During this 7-day celebration you can enjoy the decorated streets where neighbors have worked on for months. There is music on every corner, there are castellers (human towers), street parades, correfoc and street dinners. Festa Mayor can be a bit overwhelming as it gets more popular every year but it is definitely worth a visit.
Open Air Cinema

In summer there are several options to enjoy an open air cinema in Barcelona. You can watch a movie on the Montjuic or at the beach, but these two open-air cinema´s only run until the beginning of August. A very good and not that well-known option is Mecal Air Barcelona. This short film cinema runs every Saturday until La Festa de la Mercè (September 24th) at the lake behind the Museu del Disseney de Barcelona (Jardins Elisava). This stunning location is just outside of the city center and easy accesable by public transport. Best of all: It´s free! So be on time and find yourself the best spot to enjoy a summer movie night.
Noche mágica de Casa Batllo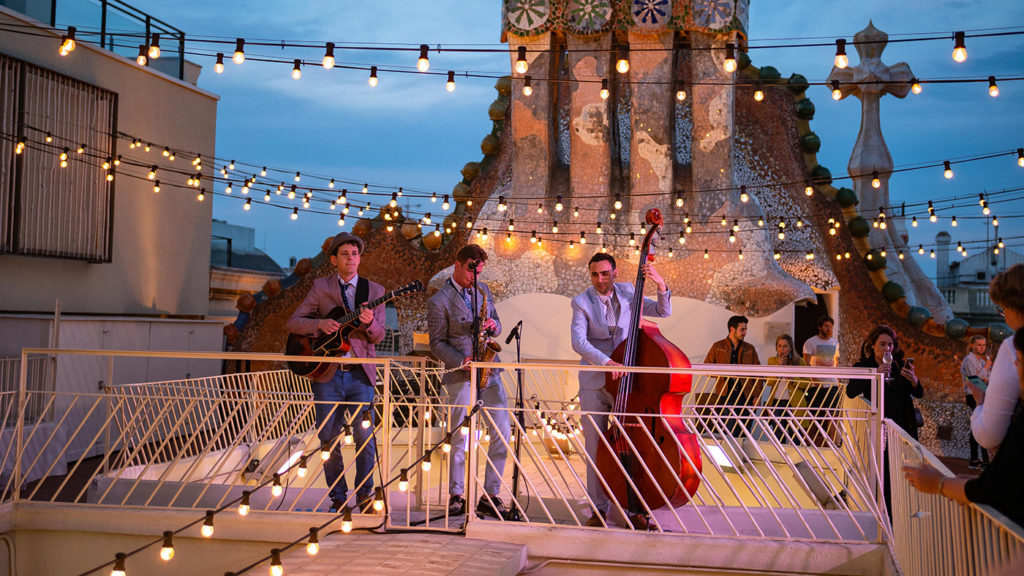 The magic nights of Casa Batllo. On Passeig de Gracia you find Casa Batllo. Inspired on the Catalan legend of Saint Jordi, Gaudi designed a house with a roof that looks like the dragon's bag and pillars that look like bones. Because of it´s interesting details Casa Battlos is called Casa dels Ossos (house of the bones) by Barcelona´s locals. During summer the ques can be long and when you are inside you have to share the space with many others. Luckily you can also visit the house at night and enjoy a magic night with live music and a cocktail on the roof or this spectacular building. The magic nights of Casa Batllo offer different kind of music styles. From flamenco to soul and from rumba to jazz. Buy your ticket and enjoy Gaudi´s magical house.
Of course there are 100 other things to do in and around Barcelona, but let´s kick off with this list. are you looking for something to do with kids? Read "Barcelona with kids: 5 fun things to do".