Top 5 – Family friendly things to do Barcelona
Visiting Barcelona with kids is anything but boring. Have you ever thought of a Scavenger Hunt and exploring the old city center in a fun and exciting way? Or how about looking out over the city in an airplane from 1928?
Barcelona is the perfect getaway destination. The city provides a mixture of beautiful architecture, history and amazing food. Besides that, Barcelona has a 5 km long sand beach and is surrounded by several nature parks. The combination of all this makes Barcelona one of the best cities in the world to visit with kids!
To help you find the best child-friendly activities in Barcelona, we´ve put together a list of fun things to do in Barcelona with kids. Don´t wait any longer and start planning your family trip to Barcelona right away!
1. Camp Nou
If you say Barcelona, you say "Barça". FC Barcelona is the world´s most popular football club and is more than proud of this. You can visit Camp Nou, Barcelona´s football station, during the Camp Nou Experience. Get to know everything about FC Barcelona´s history, take a picture with your favorite player and get exclusive access to the press box, the dressing room and the tunnel. Which young (or older) boy wouldn´t get excited about that?!

2. Treasure Hunt with kids
Would your kids be happy when you tell them that you will go on a walking tour? Probably not. But what if you tell them that you´re going to do a Treasure Hunt? The treasure hunts of Xventura will take you and your family on an exciting and fun adventure through the old city of Barcelona. A private guide will explain you some mind-blowing facts about the city´s history and you will explore parts of Barcelona you´ve never been before. The treasure hunt is totally offline, without using your phone or a tablet. A great way to disconnect and enjoy your family time together. You and your kids have to work together as a team to solve the fun puzzles and challenges. You will get provided with a compass, a map and a bag full of boxes to open. Are you able to find your way through the labyrinth of narrow streets in search for the missing object? Book now!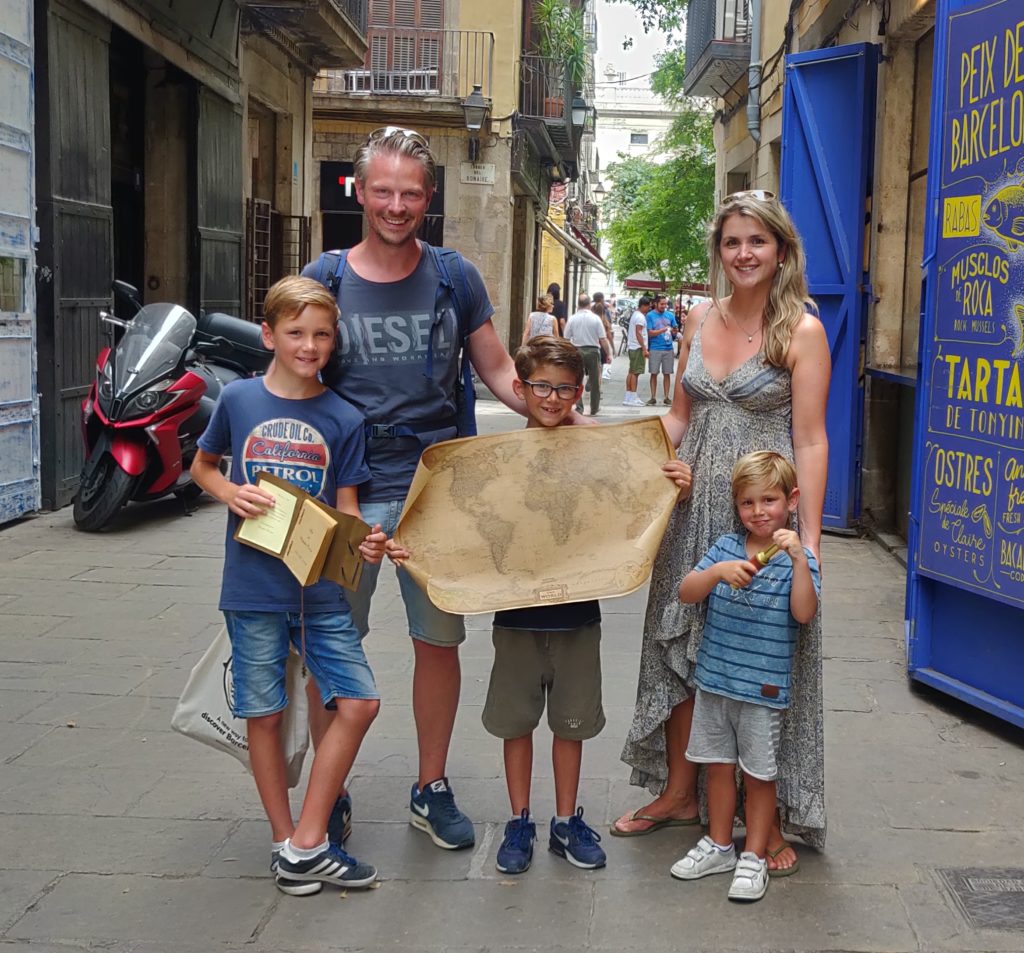 3. Barcelona´s beaches
After a morning of strolling through the city and looking at Gaudi's masterpieces there is nothing better than some relax time at the beach. While your kids take a swim in the Mediterranean Sea, you can enjoy an ice cold sangria at one of the chiringuitos (beach clubs). The beach of Vila Olimpica is one of the best family friendly beaches of the city because it has a big playground. For the older kids there are many possibilities to do water sport like surfing and stand-up-paddle.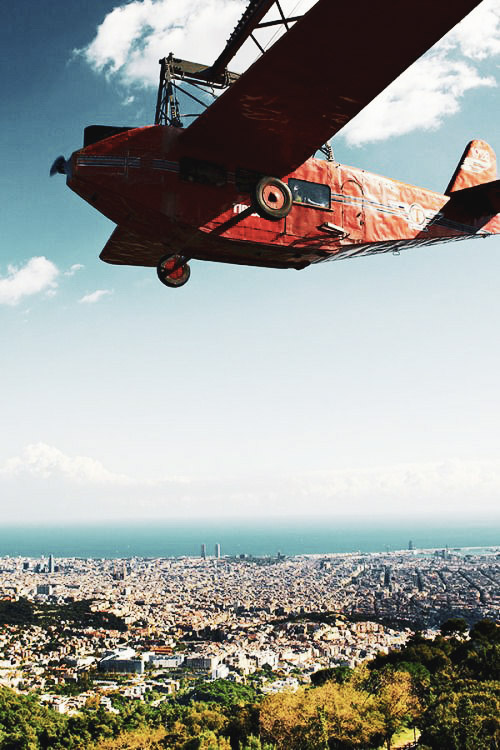 4. Tibidabo
It´s hard to miss. Barcelona´s highest mountain, the Tibidabo, is visible from everywhere in the city. Besides the Catadral de Santa Cor the Tibidabo also is home to the Tibidabo Amusement Park. Don´t expect trilling rollercoasters and the newest inventions; Tibidabo Amusement Park was founded in 1889 and some of the attractions are not much younger than that. Tibidabo is definitely worth a visit! Enjoy the breathtaking view over the city, sea and Catalonia´s inland in the park´s most stand-out attraction and world's first flight simulator Avió (Catalan for plane) or at the top of the Catadral.
5. CosmaCaixa
Looking for something to do on one of Barcelona´s extremely hot summer days? CosmoCaixa is your place to be! This indoor science museum is air-conditioned and for that reason a great place to visit if you are in need of cooling down. CosmoCaixa is designed to stimulate people´s knowledge of science through interactive exhibitions and fun activities. Explore the "The Flooded Forest", a recreation of an Amazon rainforest. Or travel through time and space at the Planetarium, where 3D movies explain you the laws of the universe.
Do you want to go on one of our exciting Treasure Hunts? Take a look at www.xventura.com/barcelona for more information.