Flying during Corona times might be a bit different, but it's still as beautiful outside as always!
Barcelona after the lockdown part 1: 
Travelling to Barcelona (from The Netherlands)
After one of the worlds most strict lockdowns, Barcelona is slowly going back to the normal life. In this blog you can read more about Barcelona after the lockdown. What's it like now?  What are the important things to take into consideration? How do you travel to Barcelona after the lockdown?
I'm Myron btw! I'm a student international tourism management and I'm currently doing my internship at Xventura! In March I had to return to the Netherlands because of the lockdown, however, obviously, I returned as soon as I could. I will share my experience in two blogs. Part 1 and part 2!
Let's start with the beginning:
Traveling to Barcelona, how does it go?
I flew with Transavia from Eindhoven. It's important to be aware of the following active measures on Eindhoven airport:
I was personally not nervous about flying during Corona times, as I know the filters in the airplane are really good. However, I was quite curious how the experience itself would be. And, it was actually a nice experience, so there is no need to be nervous at all. Just make sure, that you know the measurements.
These are the two most important measurements:
A face mask is mandatory from the moment you enter Eindhoven airport. (From 13 years old) When you're eating or drinking, you're allowed to take it of for a short while. Just a tip: upstairs there is a smoking terrace with a panorama view, here the mask is not mandatory, therefore it's a nice place to catch a breath.
I personally didn't know this one, but when I entered the plane, the flight attendants gave me a form that I had to fill out for the Spanish government. Here you need to fill out your basic information, but also a health declaration and on top of that, your adres where you will stay in Spain.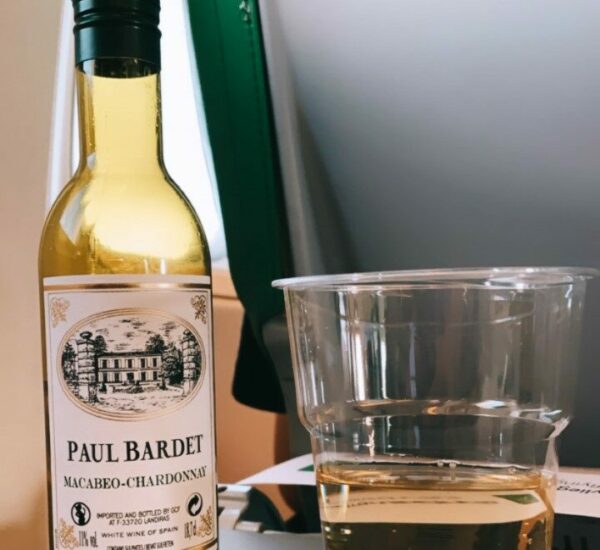 So, that's the first part. We're up in the air. But is there anything I need to take into account when entering the airport of Barcelona?
Well, not that much has been changed. Except that almost all the shops are closed and a face mask is mandatory.
When going to the luggage hall / exit, there is an employee who will ask you for the form that you filled out on the plane. I just had to give one of them. The other one is still in my bag.
And that's it. Not too difficult right?
It's also good to know that when traveling from the airport to the city center / accommodation by taxi or public transport a face mask is mandatory as well.
I used the app Cabify, it's comparable to über. So you directly see in the app how much you need to pay, it's just a bit less scam sensitive. The taxi has a plastic screen between the driver and the back seats.
Hopefully this answered some of your questions. If you're curious about how the city of Barcelona itself is today, continue to part 2:
If you have any questions, don't hesitate to send us an e-mail with your question! Contact